Heliport Moscow will help you register a new aircraft or complete a deal to buy / sell a resource helicopter. When processing transactions with resource aircraft, qualified Heliport Moscow lawyers will help you conduct the transaction in compliance with the law and ensuring economic and legal security.
When purchasing a new helicopter in Heliport Moscow, aircraft registration is included in the price.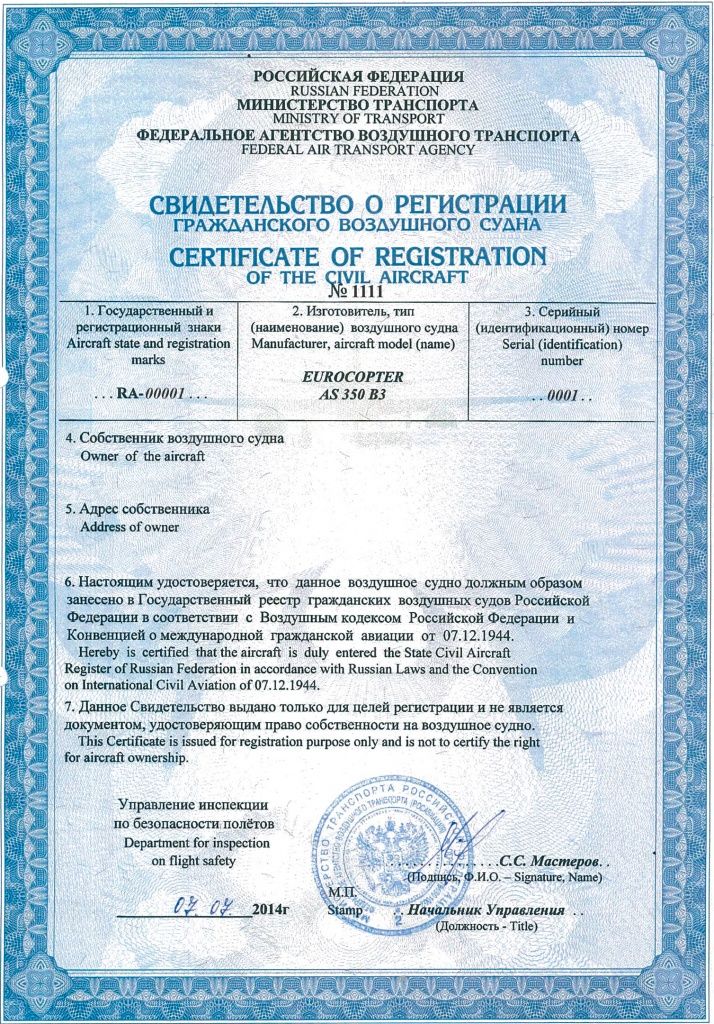 Documents required to complete all registration procedures through Heliport Moscow:
- notarized power of attorney for a representative of Heliport Moscow to represent your interests;
- documents of participants in a transaction with an aircraft, namely:
- for a legal entity;
- documents confirming the full names of legal entities with an indication of their location (notarized copies of constituent documents in 2 copies), approval of a major transaction, an extract from the register not older than 2 weeks as of the filing date for registration;
- for an individual - identity documents (copy of passport), TIN of an individual, notarial consent of a spouse for a transaction or a notarial declaration of the absence of a spouse.
- contract of sale and acceptance certificate;
- certificate of registration of the aircraft (resource only) and forms.